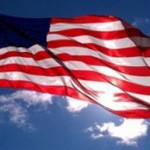 Our goal is to keep you informed.
Alliance Law Firm understands that consumers are exposed to many unknowns when facing problems with debt and credit lending institutions. That is why we have compiled an extensive list of resources below which are readily available to the public and provides valuable information on a wide range of related topics.
Debt Litigation
Debt Buyers: Last Week Tonight with John Oliver
Published on Jun 5, 2016
Last Week Tonight was back this weekend with a long piece on the nasty world of debt collection, zombie debt, and debt buying. "There are places in this country where you need to fill out less paperwork to start collecting money from peoples' pockets than you do to collect fish from a fucking lake," said John Oliver.
"It is pretty clear by now that debt-buying is a grimy business and badly needs more oversight," he said later in the segment. "As it stands, any idiot can get into it, and I can prove that to you, because I'm an idiot and we started a debt-buying company. And it was disturbingly easy."
Citi To Pay $770M In Credit Card Settlement With Feds
Published on July 21, 2015
Citigroup Inc. will pay roughly $770 million to settle allegations that it misled customers about its credit cards, leading them into buying extra products that they didn't need or didn't understand.
The bank on Tuesday agreed to settle with the Consumer Financial Protection Bureau and the Office of the Comptroller of the Currency, which accused it of misleading customers into buying "add-on" products that promised to protect them from identity theft or in circumstances where they couldn't pay their bills.
The bank or its vendors also misled customers about an extra fee that allowed them to pay their bill more quickly, not always clarifying that the fee was optional, according to the CFPB.
Snyder v. U.S. Equities Corp.
Published on January 28, 2014
Unless otherwise noted, the following facts are taken from the Complaint in this action and from documents in the underlying state-court litigation,1 and are presumed to be true. The events leading up to this action began more than ten years ago. Generally, Plaintiff maintains that Defendants, based upon false affidavits, obtained a default judgment against her for a consumer debt that she did not owe. Plaintiff subsequently persuaded a New York state court to vacate the judgment. Plaintiff now seeks to maintain a class action against defendants on the grounds that they similarly obtained fraudulent default judgments against other persons.
More specifically, on or about September 4, 2003, Plaintiff received a dunning letter from defendant attorney Linda Strumpf, Esq. ("Strumpf"), sent on behalf of her client, defendant U.S. Equities Corp. ("U.S. Equities"), which is a debt collection agency.
Two of America's Largest Debt Collectors Will Refund $60 Million to Consumers.
Published on September 9, 2015
Two of the nation's largest debt collectors must refund nearly $60 million to consumers and stop trying to collect on another $128 million in debts, after an action filed by federal regulators Wednesday.
San Diego-based Encore Capital Group and Virginia-based Portfolio Recovery Associates are accused of pressuring consumers with false statements and churning out lawsuits using robo-signed court documents by the Consumer Financial Protection Bureau.
The two firms and their affiliates purchased a mammoth amount of debt resulting from unpaid bills— together, more than $200 billion in defaulted consumer debts on credit cards, phone bills and other accounts, according to the CFPB.
Bankruptcy
Should Bankruptcy Stop You from Getting a Personal Loan?
Published on August 23, 2016
Bankruptcy is not the end of the road in getting a loan. It's neither a financial slaughter house. The old golden days when one would lose hope and feel miserable after filling a bankruptcy case are gone.
The new days where one can easily get to rebuild his /her finances, credit, and life have come, although this has always appeared to be the most difficult thing to achieve especially when one has been declared bankrupt or after a bankruptcy discharge.
Three Benefits of Chapter 7 Bankruptcy
Published on May 22, 2016
Some of you may be at a point in your life when you are considering bankruptcy. Although it is more expensive up-front than a Chapter 13 Bankruptcy, a Chapter 7 Bankruptcy is generally cheaper in the long run. If so, you may be wondering why a Chapter 7 Bankruptcy may be better for you. Some of the advantages to filing a Chapter 7 bankruptcy are as follows:
What is the Role of a Bankruptcy Attorney?
Published on April 4, 2016
Bankruptcy is a complex procedure that requires you to make a host of critical decisions from before the time you file straight through to the time your debts are discharged and the bankruptcy procedure concludes. An experienced bankruptcy attorney can guide you through the dizzying maze of decisions, paperwork and procedure that marks a bankruptcy filing, whether it is a chapter 7 or chapter 13.
At the outset, a bankruptcy attorney is there to counsel you on the bankruptcy process and whether it is right for you. They serve to help you take a critical look at your debts and assets and determine if bankruptcy is the path that will best help you or if a smarter approach is to attempt to improve your circumstances from a different angle.
Things to Consider when Selling Assets before Filing Bankruptcy
Published on June 22, 2015
Many debtors try to sell off at least some off their assets in order to have money to pay their creditors and to live but there are risks in selling off assets too. This is because assets are supposed to be used to pay off your creditors and not favor one creditor over another unreasonably.
The US Bankruptcy Trustee will examine transfers and sales that you made before you filed for bankruptcy. In some situations, the Trustee may try to seize those assets from the people who received them. The trustee may also penalize the debtor by refusing to accept a reorganization plan, disallowing some exemptions or even denying the debtor the right to discharge the debts.
Construction Law
The Art of Constructon Contract Drafting
Published on May 18, 2016
A well-written contract is more than a fill-in-the-blank form. It's unique, it reflects your business principles, and it reflects your values. Make sure your contracts reflect the personality and the tone you desire.
Looking through our archives of contract articles, there are many articles about contracts including how to improve your contracts, the different types of construction contracts, specific provisions within contracts, and case-law interpreting contracts. Although all of this information is very useful to our readers, there was a glaring omission from the archives: no article discussed the "art" behind writing a meaningful contract. That started my mind thinking about what to say and how to best convey the concept of contract as "art".
Disputes Between a California General Contractor and a Subcontractor
Published on November 25, 2015
The nature of the relationship between a California general contractor and a subcontractor is legally quite complex. The general contractor awards a sub-contract based upon a bid, or extensive experience with a particular subcontractor. It is not unusual for work to begin on a jobsite under a subcontract prior to any physical agreement being drafted or signed.
When a dispute about the quality of work, timeliness or other issues arise, the situation can quickly escalate. A dispute between a general contractor and a subcontractor disrupts performance on a project, and can harm the reputations of both parties.
Exceptions to No Damages For Delay Clause
Published on January 26, 2015
The majority of construction contracts include a provisions referred to as the "No Damages For Delay" clause; a well-drafted clause can limit a party's exposure to damages in the event of a delay on the project's schedule. Despite these provisions, there are exceptions to their enforceability.
A "no-damages-for-delay" (NDFD) clause is a very common contract term that provides a defense for the delay-causing owner or general contractor to assert against the harmed party's request for damages. This defense can be applied to protect the owner from a general contractor's delay claim or the general contractor from a subcontractor's claim. These clauses allow additional time, but no additional compensation. Without such a clause, the contractor generally has the right to a time extension and damages if the delay was caused by the owner.
Construction Contracts – Don't Let Work Get Ahead
Published on October 17, 2014
Construction cases often result in particularly valuable lessons for lawyers and commercial organisations alike who are involved in construction and property – particularly where work commences before the contract is finalised.
In a recent commercial property dispute, the UK's High Court looked at what factors the court will consider where it is unclear as to the terms of the engagements under which the parties are acting, in the scenario that work 'gets ahead' of the legal documents.
Corporate Disputes
Practical Tips for Avoiding Breach of Contract Litigation
Published on August 16, 2016
Typically, most business people do not want to be in a situation where they feel compelled to get out of a contract before the end of the contract term.
There are some common defenses to a breach of contract, including if the business has suffered as a result of a natural disaster or one of the parties cannot fulfill the terms of the agreement because of some unforeseen circumstance.
However, sometimes there are other situations that force parties to an agreement to terminate a contract. If it becomes necessary to do so, the following precautions should be taken:
The Art of Constructon Contract Drafting
Published on May 18, 2016
A well-written contract is more than a fill-in-the-blank form. It's unique, it reflects your business principles, and it reflects your values. Make sure your contracts reflect the personality and the tone you desire.
Looking through our archives of contract articles, there are many articles about contracts including how to improve your contracts, the different types of construction contracts, specific provisions within contracts, and case-law interpreting contracts. Although all of this information is very useful to our readers, there was a glaring omission from the archives: no article discussed the "art" behind writing a meaningful contract. That started my mind thinking about what to say and how to best convey the concept of contract as "art".
The True Importance of Written Contracts in Businesses & Transactions
Published on August 10, 2016
A written contract plays a vital role in any business transaction. Apart from making the agreement between concerned parties legally binding, contracts can also serve as future references, part of the business' policies, as well serve as proof in the event of misunderstandings, complaints or disputes needing litigation proceedings.
If you are about to run a start-up business in Florida or are about to enter into any type of contract with a person or business and you wish to keep everything legal and clear between the parties, it's time you learn about the true importance of having a written contract officially drafted by a Florida business lawyer.
How Businesses Benefit from Good Contracting Practices
Published on July 13, 2016
Starting and running a small business has never been more challenging. Now more than ever the small business owner has to navigate a patchwork of confusing and oftentimes contradictory laws and regulations that can add extra costs to legal compliance.
Just what are "good contracting practices"? Most importantly, it means comprehending the language in your contracts. Some lawyers are amazed at the number of otherwise astute business people who operate their day-to-day affairs without written contracts, no matter if it's sales, employment or purchasing. Although verbal agreements can usually be enforced, it's a fact they are not much better than the paper they're printed on. All sorts of misunderstandings and disputes arise because key terms of an agreement have not been set in writing. If you value your customers, vendors, employees, and contractors, then supply them with fair and precisely written agreements that benefit all parties concerned.
Estate Planning
Wills, Estates, and Trusts
Published on June 22, 2016
A person's estate is comprised of everything you own, including your car, house, bank account, life insurance, personal possessions, and retirement account. Estate planning is the process of arranging to distribute your possessions upon your death. It does not need to be expensive or complicated, and knowing your family is taken care of can give you peace of mind.
Planning an estate involves making a list of what you own, devising a will, and reviewing the beneficiary designations on your retirement and life insurance accounts. Most Americans do not need to worry about estate taxes or complex trust arrangements, but these will also be included in the planning.
A Living Trust, Just What Is That?
Published on August 9, 2016
Many probate and estate planning attorneys act as if everyone should have a trust yet most Americans don't even have a simple hand written will. Given that trusts can easily cost thousands of dollars in legal fees, it's a big purchase that shouldn't be taken lightly, consider the consequences if you do not have a proper trust.
A living trust allows you to use the property for your and your family's benefit during your lifetime. Almost all living trusts are revocable by the grantor (you), thus you can change the terms of trust whenever you would like. Furthermore, while you transfer title to the property, accounts, or other monies to the trust, you retain control over the use and disposition of those assets.
Four Grounds to Contest a Will
Published on May 7, 2016
Simply being unhappy with the distribution of assets or the delay of the probate proceeding in general is not sufficient grounds to successfully contest the validity of a last will and testament. An heir of an estate or a beneficiary of a prior will can commence a will challenge based on a number of enumerated grounds.
The most common challenge initiated in Surrogate's Court is the allegation that the creator (i.e. testator) lacked the capacity to make a will. Essentially, this means that the testator of the last will and testament was not in a sound state of mind when he executed the instrument.
Foreclosures
Inheritance Tax Where Estate Includes Real Estate
Published on August 29, 2016
In succession cases involving real estate, it is particularly important to pay attention to details when it comes to inheritance tax. Those who are not careful may be asked to pay up by the exchequer.
If residential property is passed on to the spouse or children, they are first of all able to assert their tax allowances. In the case of spouses, this amounts to 500,000 euros, whereas the figure for children is 400,000 euros. Beyond these amounts, it is possible to obtain an exemption from inheritance tax under certain circumstances. However, the heir himself needs to personally make residential use of the inherited apartment or house for a period of at least ten years for this to happen. If, for example, ownership of the property is transferred to the children within this ten year period, inheritance tax may be demanded retrospectively.
New York Zombie Foreclosures On the Rise
Published on March 26, 2015
According to RealtyTrac, there were 16,700 zombie foreclosures in New York in 2014. That number has since risen by 54 percent. These homes are often the houses that bring a neighborhood's value down; the houses with unkempt lawns and boarded-up windows that are easy to ignore and forget.
New York is one of the top states for zombie foreclosures, along with Florida, New Jersey, and Illinois. This is because the foreclosure process takes a long time in these states compared to other states like Ohio, leaving homeowners to abandon their properties before the process is finished. In New York, the foreclosure process generally takes one to two years to complete.
Learn the Steps to Avoid Losing Your Home to Illinois Foreclosure
Published on February 10, 2015
If you are facing foreclosure, don't give up hope just yet. There are ways you can work to keep your home. Before signing away your deed or allowing the bank to foreclose on your house, contact an experienced foreclosure attorney to discuss the options that are available to you. Depending on your circumstances, keeping your home can be fairly simple or require a more complicated strategy.
The laws that govern foreclosure in Illinois are written into Chapter 735 of the Illinois Code of Civil Procedures. The foreclosure process takes about 15 months to complete from the date of the second missed mortgage payment to the order of eviction.
Litigation
Claims of Lawsuit Abuse Are Not Backed Up by the Facts
Published on January 20, 2015
To hear some critics tell it, Illinois is overrun with too many lawsuits. Travis Akin, of the group Illinois Lawsuit Abuse Watch (I-LAW), claims that "jackpot justice" has turned the Illinois courts into a "judicial hellhole."
Of course, the lawsuits that these critics are so upset about are the ones where ordinary people sue big corporations and insurance companies, in order to get some compensation for harm they have suffered.
What to Do if a Default Judgment is Taken Against You
Published on March 21, 2016
A default judgement is a judgement that is taken against someone that's been sued when the person sued (defendant) is served with a lawsuit but ignores the lawsuit, fails to file the proper documents (an Answer) or otherwise make him or herself known to the court.
It is a serious matter and it can result in a lien filed against you (Judgment Lien), a hold placed on your land, buildings, or other real property (an Abstract of Judgment), seizure of your non-exempt assets (an Execution of Judgment), or freezing of your bank accounts (Garnishment). If you find out that a default judgment was taken against you, you need to act quickly to try to preserve your rights!
Pay Close Attention to Claims against Public or Government Entities
Published on August 24, 2010
Each state has its own set of statute of limitations, which set forth the maximum time frame allowed, after an event occurs (such as an accident), for an injured party to start legal action, such as a lawsuit. Statute of limitations differs for bodily injury claims, property damage claims, breach of contract claims, medical malpractice claims, and claims related to fraud and misrepresentation. This article strictly discusses claims against public and government entities.
In California, the statute of limitations for bodily injury claims is generally two (2) years from the date of the injury causing event. However, there are exceptions to this rule and the statute of limitations is different when it comes to minors (who have been injured) or incapacitated individuals (who have been injured). Another exception is claims against public and government entities.
Tips for Giving your Deposition
Published on February 5, 2009
A deposition is a process during which the opposing attorney has an opportunity to ask you questions. The questions can be on a variety of topics including your background, the events surrounding your case, and your claims in the lawsuit.
Depositions are generally taken under oath, and may even be videotaped. The testimony given at a deposition has the same effect as if you were in court, and the testimony can be read aloud to the jury during the ultimate trial.
Personal Injury
Electronic Cigarette Lawsuits Rapidly Increasing
Published on August 30, 2016
E-cigarette lawsuits are on the rise as more reports of the batteries of the device are now exploding.
Although they continue to rise in popularity daily, e-cigarettes remain in the news for several dangers that can lead to very serious injuries. Across the country, several e-cigarette lawsuits have been brought involving the battery pack attached to the cigarette device exploding. These e-cigarette lawsuits have been brought up in states such as New York, California and Florida just to name a few.  In many incidences, these e-cigarette explosions can spread to create a fire and produce real damage and injury to the people and places that are nearby. It is expected that the number of e-cigarette lawsuits will continue to rise, as more reports of exploding batteries make waves on the news.
The 3 Things You Must Prove to Win a Slip and Fall Injury Claim
Published on August 10, 2016
Say you slip on the bottom step in the stairwell at the mall and fall over, landing on your knees. There was a puddle you didn't see in the dark stairwell. It hurts, but you get over it. Three weeks later, you wake up with agonizing back pain.
When your doctor diagnoses a sprained pelvis, you make the connection between your injury and your fall. If that stairwell had been lighted properly, you might have seen the puddle. If the puddle hadn't been there, you might not have fallen.
Can you sue the company to reclaim damages for medical expenses and lost wages for time off work?
Self-Driving Cars and Liability
Published on August 5, 2016
Soon, self-driving cars will start making their way onto roadways across the world. The first wave of autonomous vehicles is expected to enter the market for consumers by 2020 (Stoll, John D., GM Executive Credits Silicon Valley for Accelerating Development of Self-Driving Cars, The Wall Street Journal, May 10, 2016). But as these vehicles become widespread and accidents inevitably occur, the traditional system for compensating those injured in accidents must change to consider who is liable.
Determining liability for self-driving cars starts with the design of the vehicle. Manufacturers disagree on the level of human involvement these vehicles should retain.
Real Estate Law
Why You Need a Real Estate Lawyer When You Buy or Sell a House
Published on May 22, 2016
Whether you are buying or selling a home, your team of expert advisers should include a real estate closing attorney. Real estate closings are complicated matters and require a thorough knowledge of the law. With a decision as serious as buying and selling real estate, it is important that you are guided throughout every step of the closing process by an experienced and knowledgeable real estate lawyer.
The real estate attorney performs many time consuming tasks preparing for a closing. A real estate closing involves a series of complex phases: contract drafting and negotiation, document review, examination of the title, completion and explanation of legal documents, and resolution of any possible title difficulties.
Commercial Lease Negotiation Tips for Entrepreneurs
Published on July 13, 2016
Getting the right space to house your new business is essential, but you need to get it on the right terms to ensure your business is in a prime position to succeed. Commercial leases are prepared by landlords, and crafted to favor landlords.
As a potential tenant, you need to review any commercial lease with your rights and requirements in mind.
Here are some tips for negotiating commercial leases:
Can You Recover from Bankruptcy and Foreclosure
Published on March 9, 2016
Former homeowners who have been foreclosed on have to go through an entire year of loss after loss. First, they lose their home and have to relocate. Next, they have to figure out how to re-establish credit because they have lost their once good credit rating. Then, as homeowners attempt to put this behind them, they go to the mailbox and receive a 1099. A 1099A or 1099C is issued by the creditor for the abandonment or cancellation of debt.
WOW! The homeowner assumed that this nightmare was over but now they encounter this tax issue on top of everything else. As if it is not bad enough to have a foreclosure on your credit – you now may have the IRS coming after you for this "income" due to the debt forgiveness.
Tax Law
Why You Should Not Represent Yourself in an IRS Audit
Published on October 21, 2015
Representing yourself or your company in an audit initiated by the Internal Revenue Service ("IRS") is likely to be an exercise in futility. The IRS employs highly skilled revenue agents who will seek to take advantage of taxpayers who, understandably, are not knowledgeable on the rights and powers of the IRS.
An IRS audit begins with written notice to the taxpayer from the IRS.
The IRS does not select taxpayers for audit at random, rather the IRS utilizes computer scoring methods known as the Discriminant Function System (DIF) and the Unreported Income DIF (UIDIF) in selecting individuals and businesses for audit
Tax Implications of Brexit
Published on June 23, 2016
Leave or Remain? We will know the answer today! One can imagine that if UK leave the EU, the country is very likely to have their own tax and TP legislation. Facing the possible leave vote, MNCs may eager to determine the potential tax implications such as the absence of the EU Parent-Subsidiary Directive and the imposition of WHT on dividends.
What Your Child Custody Arrangement Means for Your Tax Return
Published on February 5, 2016
You may be ready to start your taxes. You've collected your W-2, 1099's and other documents. You have last year's tax form for guidance. But, if you've gotten divorced in the last year, this year's taxes may be very different.
The U.S. tax code provides substantial tax breaks to families with children. These tax breaks are intended to offset the cost of raising a family. They include an exemption for each child, a child tax credit, and credits and deductions for education and childcare expenses. During your marriage, you and your family shared these tax breaks. But, after a divorce, the credits and deductions can no longer be shared.
Business Taxes, Payroll Taxes and Trust Fund Recovery Penalty
Published on October 22, 2014
When the business faces a cash flow problem, many business owners use the payroll taxes collected but not yet turned over to the IRS.
Many small business owners are not familiar with their payroll tax obligations. Such ignorance may result in serious negative consequences not only for the business but also for the business owner and other employees of the business.
Additional Resources